Furniture
Tips & Tricks: Outlet in Drawer
5/05/2016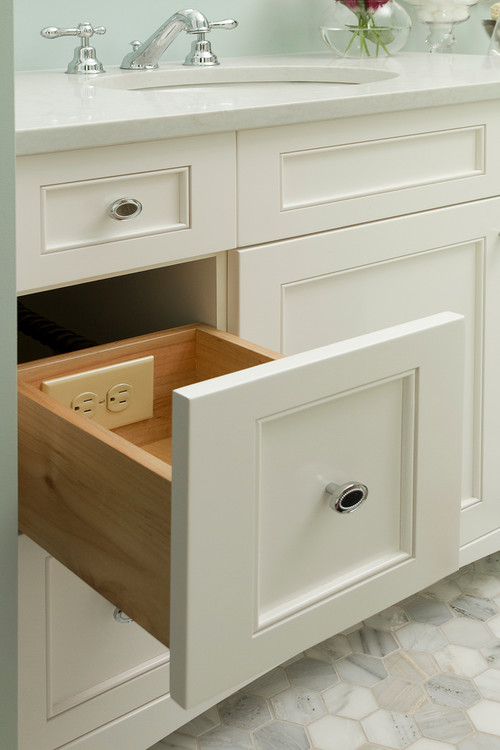 Photo by Fluidesign Studio
-
Browse traditional home design ideas
Who doesn't love getting organized? If you're considering a remodel or renovation, consider outlet placement. I added an outlet in my vanity drawer for my hot-tools and it was one of the BEST things I did in the bathroom. Check out that renovation
HERE.
I also added outlets under each sink base for things like Sonicare and Clarisonic charging bases. These outlets keep the clutter tucked away and out of sight. When you have proper storage it's easier to stay organized.
Companies such as Docking Drawer manufacture outlets specifically for this purpose. They feature an interlocking thermostat which will cut power if the drawer gets too hot from a curling iron or blowdryer left on by accident. Visit their website at
www.dockingdrawer.com
You can purchase them on
Amazon.